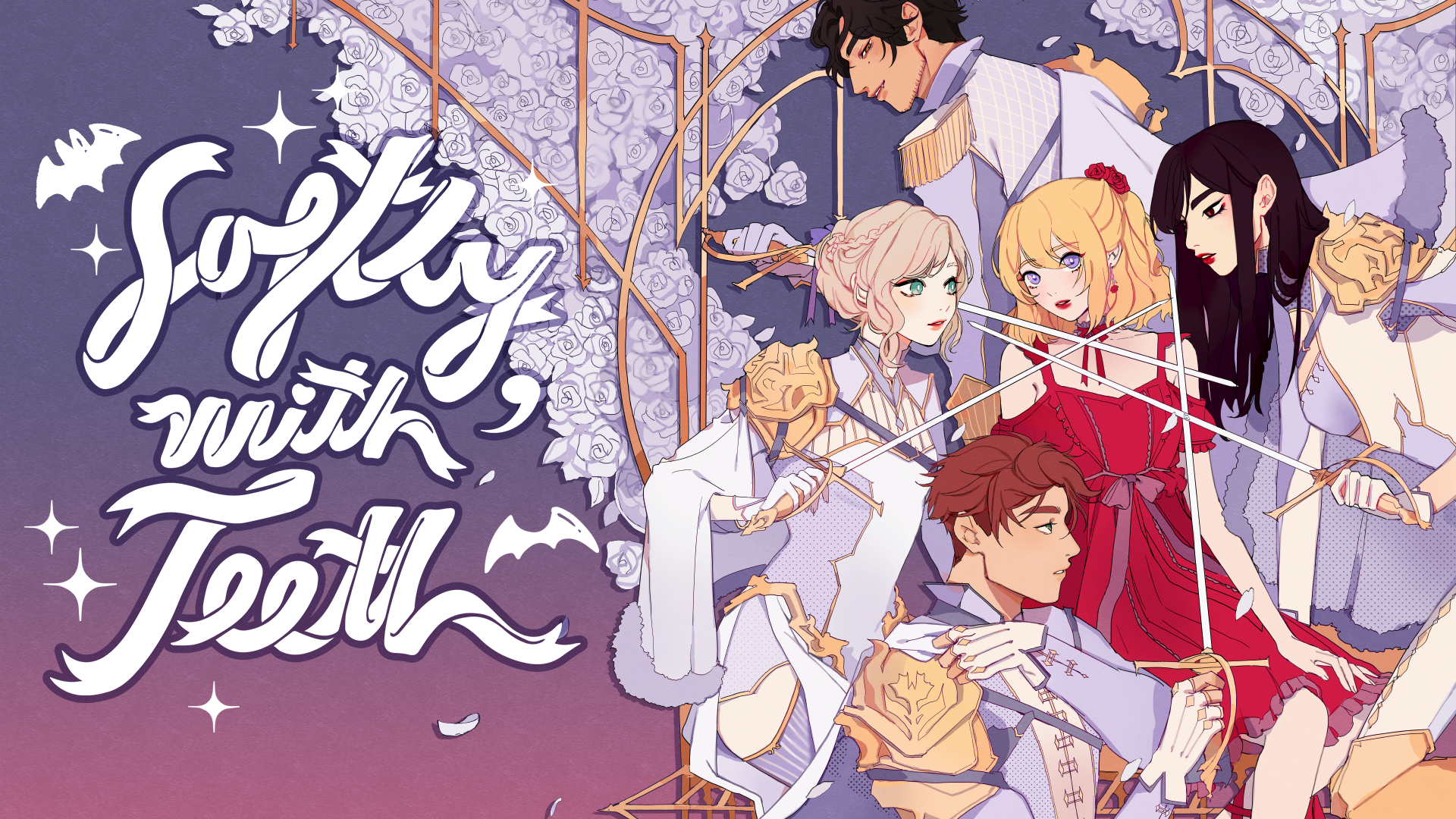 Softly, With Teeth (2019 2nd Free Demo Up)
New Demo Available! Halloween 2019
---
Hey everyone! It's been an entire year since we launched our kickstarter, got funded, and continued development on Softly, with Teeth. It's been a wild year, from being invited to PAX West 2019's visual novel reading room (!!) to some changes in staff. This demo is on a new engine, with new scenes, outfits, CGs, and some music too! It's a lot shorter than the first demo, and Charlotte and Everard are immediately playable. We hope you enjoy the game and would love to hear your reactions to it! If you have any technical issues or want to contact us through email, please do so at contact@studiochiffon.com c:
We have some new merchandise made in celebration of the launch, including apparel! Check it out here on etsy.
We also wanted to announce that you can now preorder the game through itch! In fact, it's the only way to do so now that the kickstarter is over. However, you'll still receive the preorder bonus of the free digital soundtrack.
Files
2019 Halloween Demo Windows64
192 MB
Oct 31, 2019
2019 Halloween Demo Mac
193 MB
Oct 31, 2019
2019 Halloween Demo Linux
193 MB
Oct 31, 2019
Get Softly, With Teeth (2019 2nd Free Demo Up)