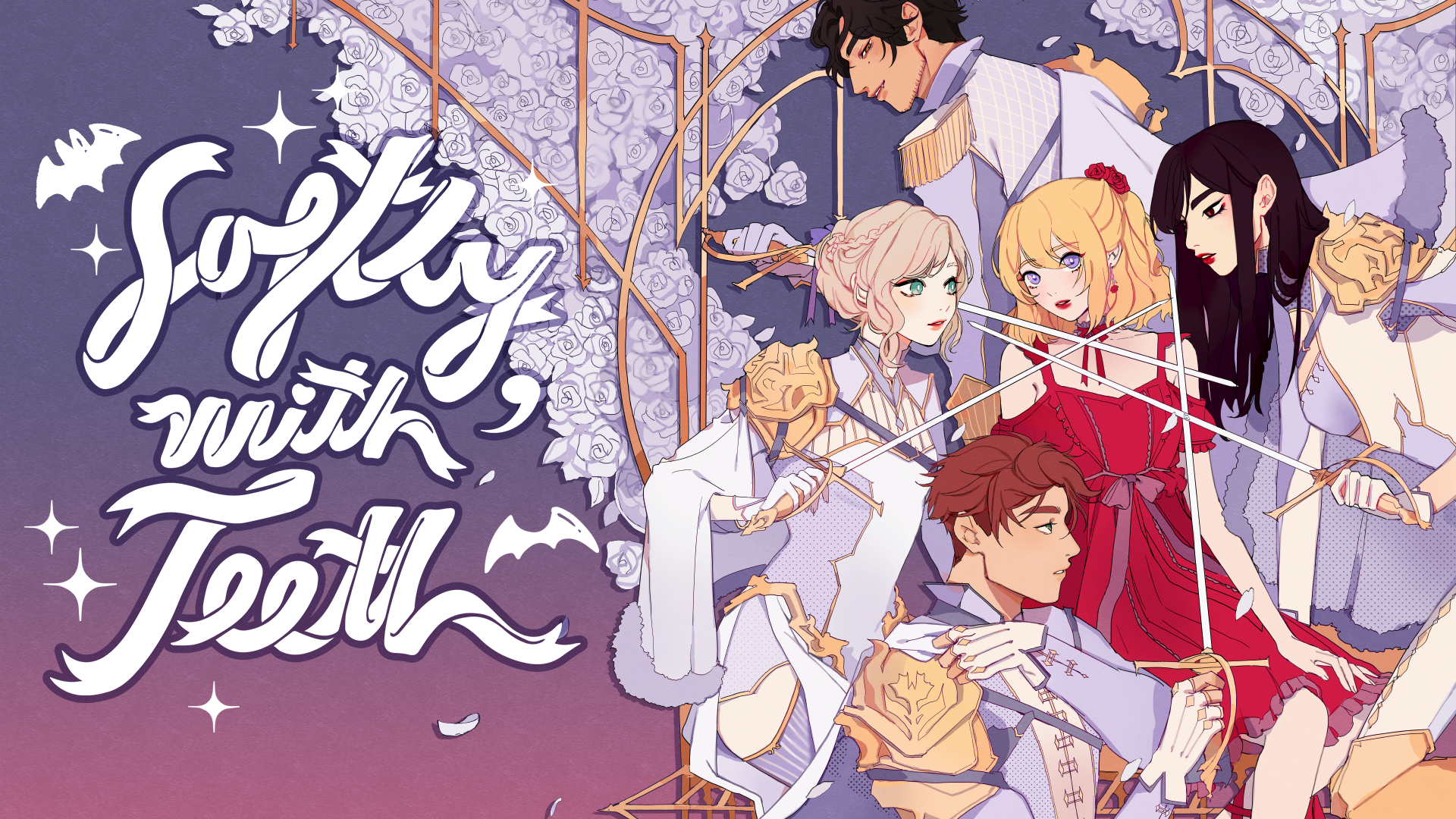 Softly, With Teeth (2019 2nd Free Demo Up)
Hi! This is Realga, the programmer for Studio Chiffon. I've published an update to the demo just now that fixes some bugs and a few typos. It also contains the crash hotfix from yesterday that wasn't logged here, but was on Twitter. Here's the changelog for v2 (git fbf88b3c):
Fixed a crash during Charlotte scene 1 (this was in yesterday's hotfix, but this build has it too).
Fixed Madison's scene in the car playing Forrest's at the end, instead of going to the end of the scene.
Fixed Charlotte scene 1 using the wrong intro if you started it after viewing Everard scene 1.
Fixed the good ending of Everard's route not having a screen stating as such.
Added an option in the pause menu to return to the title screen at any time.
Fixed Yvonne and Forrest always appearing in a specific text box during the post-bite scene.
Fixed various instances of text in dialogue boxes clipping the edges of their boxes.
Removed empty Forrest text boxes during the car scene.
Fixed incorrect accent marks on instances of the word "café."
Fixed other assorted typos.

In particular, fixed strange typos in Everard scene 3 such as "dad jokaye."
Files
Halloween 2018 Demo (All Versions)
85 MB
Prologue Demo (Mac)
84 MB
Prologue Demo (Linux)
89 MB
Get Softly, With Teeth (2019 2nd Free Demo Up)